THE RABBIT THEORY / ADOLINA - Split (12")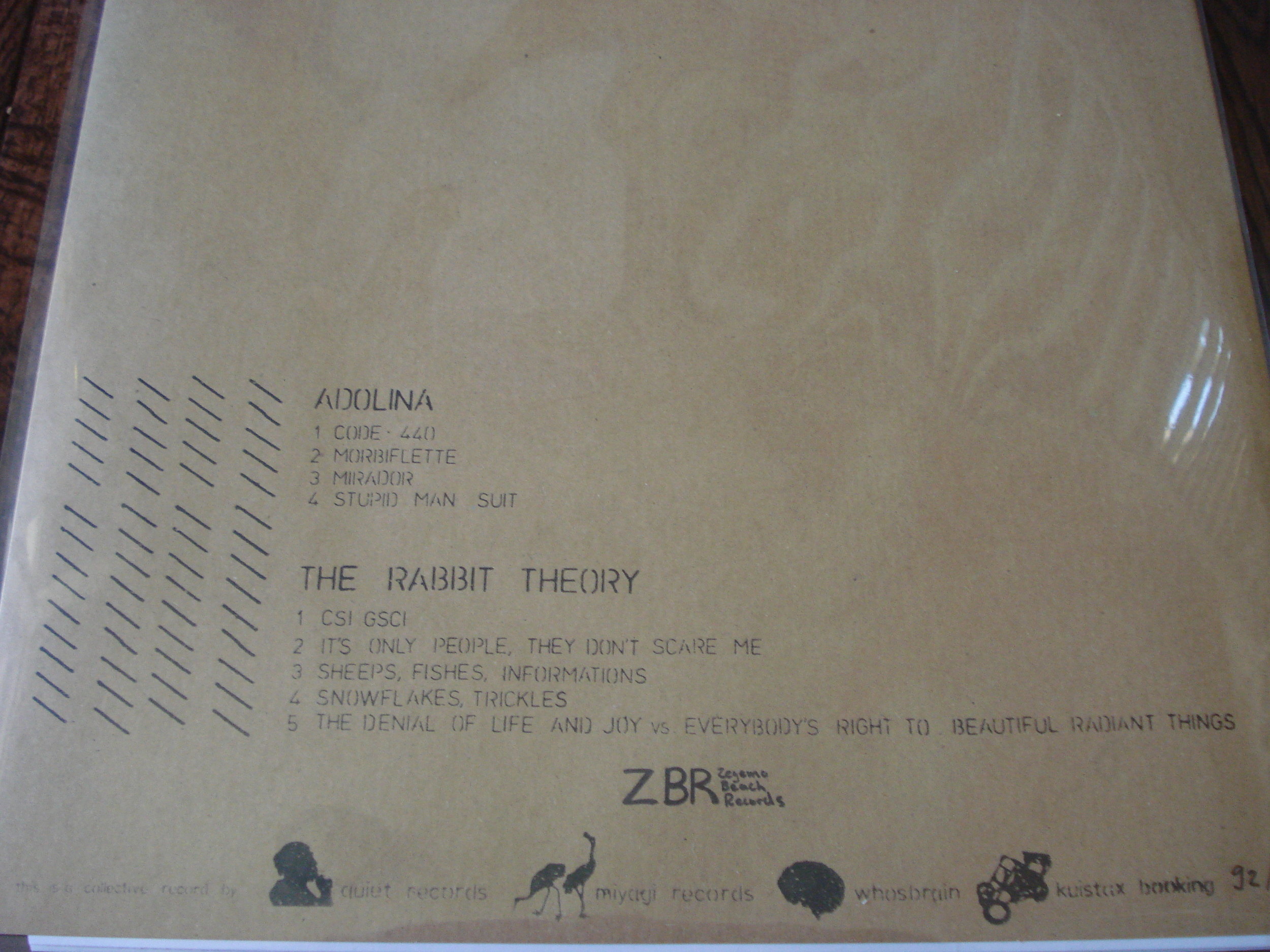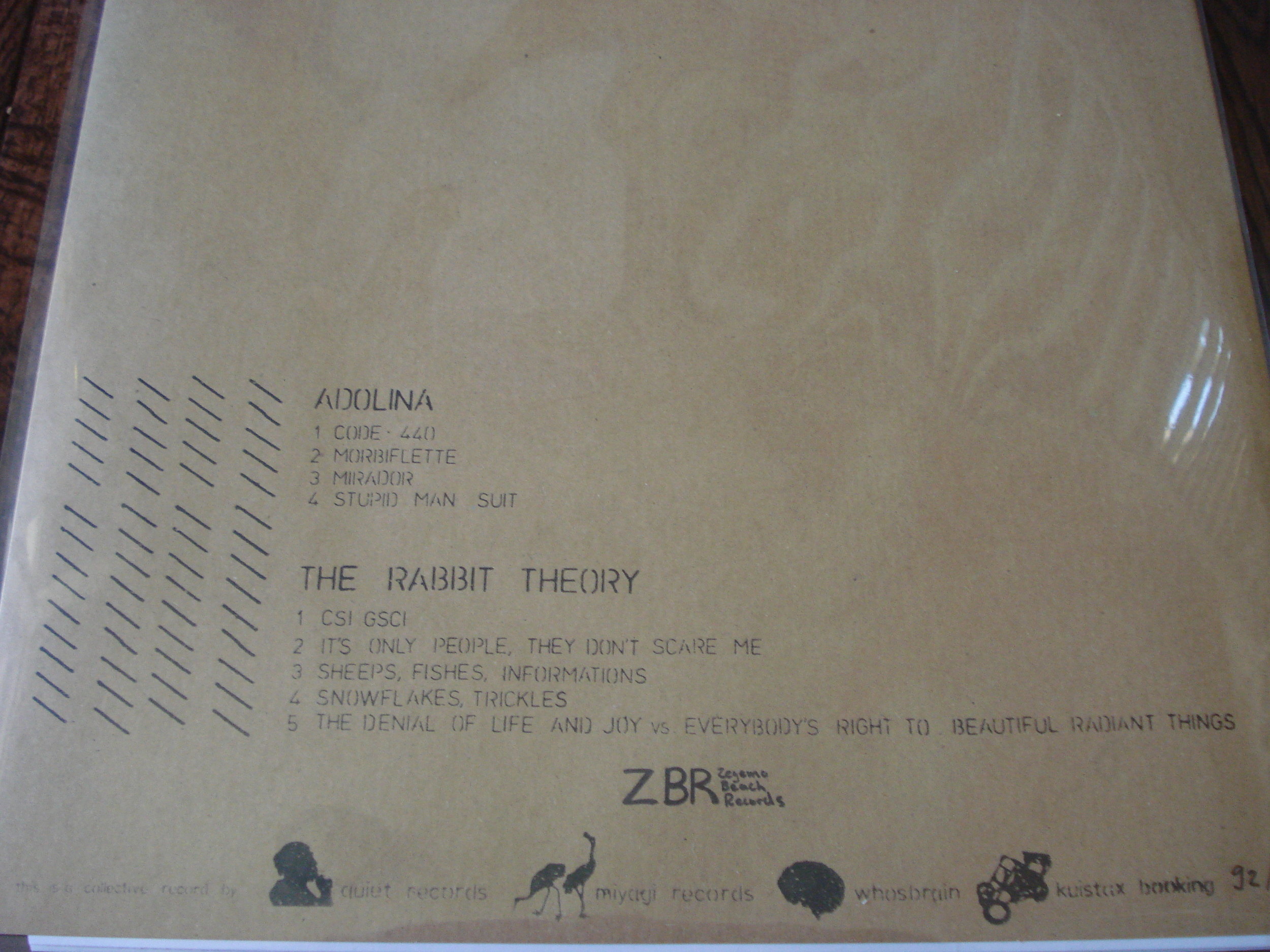 sold out
THE RABBIT THEORY / ADOLINA - Split (12")
For fans of: Q And Not U, Desiderata, KC Milian and Polina.
ZBR contacted THE RABBIT THEORY about releasing an album, because we love them. They agreed to let us help out on a split with a band that we'd never heard before. After a day or two, we sat down and went through the ADOLINA tracks and were stunned. The songs were as good as THE RABBIT THEORY, only more intricate, twinkly and with more vocals. Amazing post-rock meets twinkly math-rock split. Get on this before they're all gone. ALL pre-orders come with your choice of mp3 or wavs, so you can rock that shit today!
Black vinyl. 9 tracks, 5 by The Rabbit Theory and 4 by Adolina.
Listen here:
http://zegemabeachrecords.bandcamp.com/album/rabbit-theory-adolina-split-12
Check out the OPENmind/SATURATEDbrain review of THE RABBIT THEORY here.